VASELINE GLASS COLLECTORS, INC.
2009 CONVENTION
SWEDESBORO, NJ
OCT. 8-10, 2009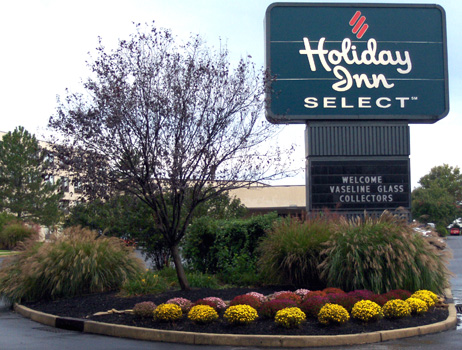 These displays were set up during this year's convention.  Instead of entire panoramic shots, close ups displays were done for this webpage.  The larger link shows more glass than just the small photo.
Click on photos for a larger view.
The MARTIN collection: