2015 VGCI Convention
July 12 ~ 13, 2015
17th Annual Convention
Indianapolis, IN
Here is our club display at the MEGA Convention. Thanks to Mike DiGennaro for organizing this project!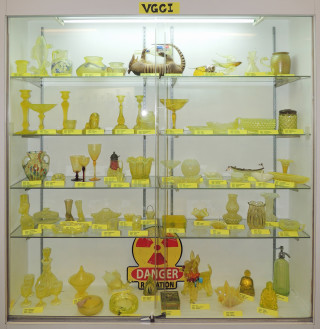 There were 5 individual pieces submitted for the Best Single Piece Category:

Robert Leal's display, "Christmas Cactus", the Best Visual winner!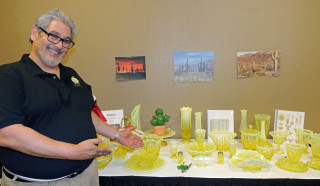 Steve & Rita Ellwein, first time attendees and they brought a display!!

Mike DiGennaro with his Most Education display,"Don't Eat Yellow Snow"; good advice!!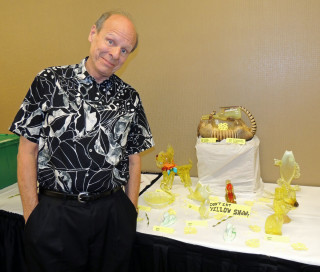 Patti Zell, also a first time attendee; her display of "Vaseline in Miniature".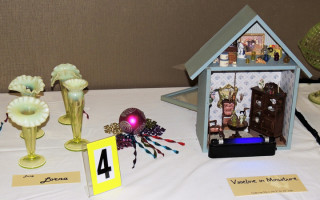 This collection of "Thousand Eye" belongs to Nancy Tompkins and is the winner for Best Theme.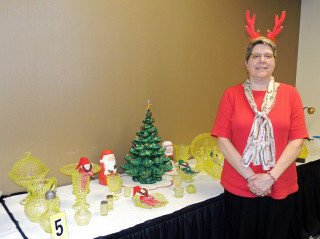 Last but not least, Margaret Preston brings some delightful pieces from the U.K. for her "Sublime to Ridiculous" display!

The Best Single Piece award goes to Bob Harry!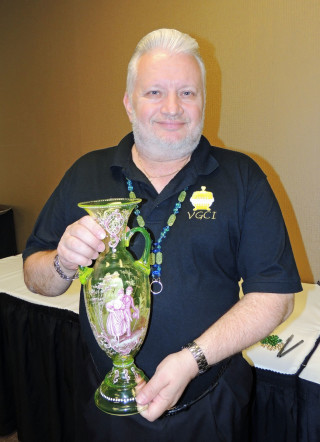 Here is Santa, granting wishes to good little girls and boys….!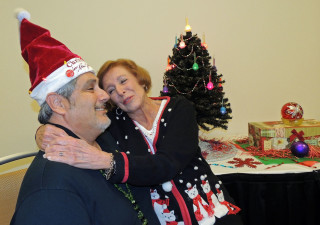 When someone wins the "50/50" split the pot, this is what they look like: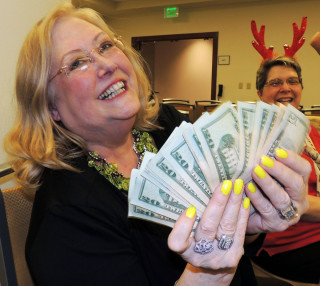 Yes, we do have a good time at the Dirty Santa game and sometimes control has to be maintained by the authorities…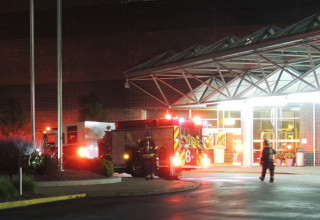 …and the guilty parties here, are trying to make their escape!!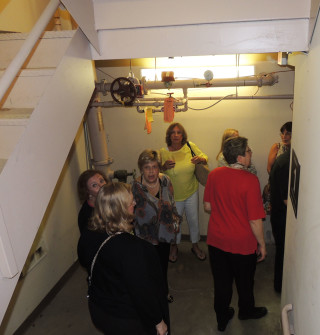 After all the festivities, we all relaxed, each in our own way. See you all in Norfolk, VA in 2016!