HOW TO MAKE A DOUBLE EPERGNE
WITH FOSTORIA TABLE CHARMS COMPONENTS
1. You will need 4 trumpet vases, two trindle bases, and three candle cups.
IMPORTANT: Assemble where it will be on display. Do NOT try
to move it after assembly, as it can be a bit wobbly.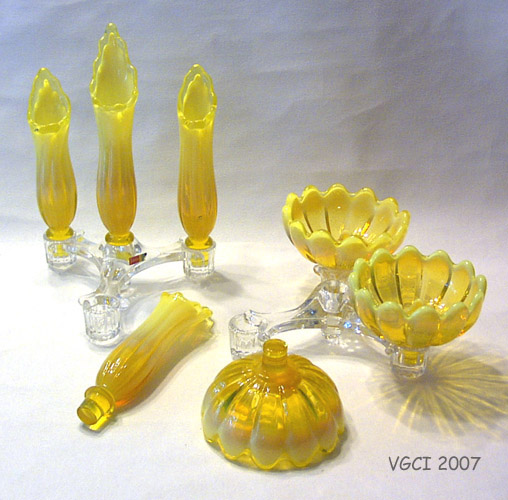 2. Stack the two trindle bases, one on top of the other, and alternate
the top one so the 3 extensions are equally centered from the bottom trindle: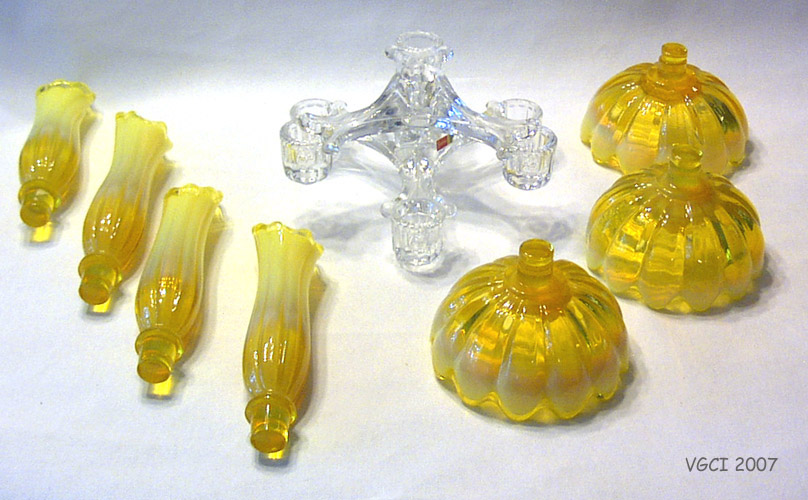 3. Put tall peg vases in the three holes in the bottom trindle and the center of the top trindle: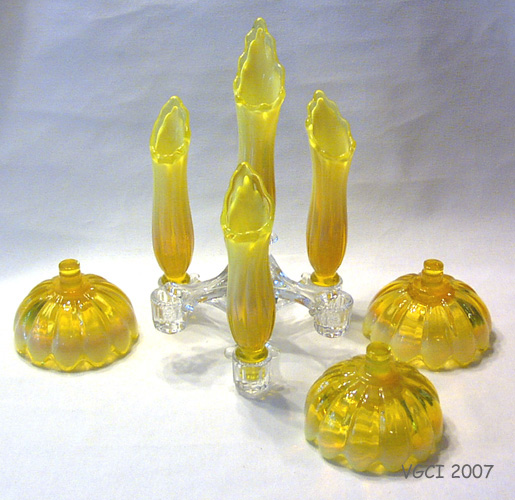 4. Carefully put the three candle cups on the three arms of the top trindle: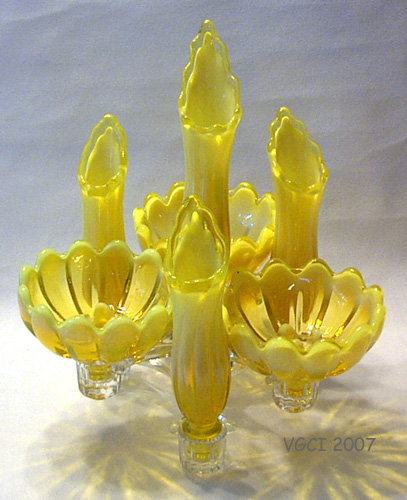 5. Add silk flowers to the 4 peg vases and tall tapers to the three candle cups: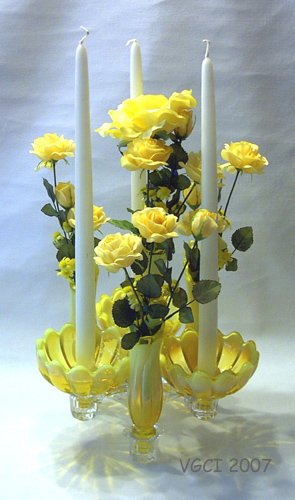 This color is called YELLOW OPALESCENT and was only made by Fostoria from 1959-1960.
PINK OPALESCENT was made from 1959-1963 and Crystal was made from 1959-1965.
A set of green opalescent peg vases have been also documented. Other colors may exist.