2016 VGCI Convention
October 6 – 8, 2016
18th Annual Convention
Norfolk, VA

Here are a few pictures from the 18th annual convention held in Norfolk, Virginia.  Hurricane Matthew blew in with driving rain and wind but it didn't dampen our spirits!
Click on any of the pictures for a closer view and enjoy!!
Our center pieces this year's theme, "By the Sea", surrounded by gigantic sea horses, the art work of Chris Cope!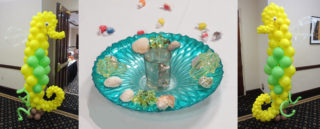 Four awards are given each year in the display categories of Best Visual, Best Theme, Most Educational and Best Single piece. It is a real treat to see what members have collected and bring to convention to share with all of us.  A big "Thank You" to all who bring displays!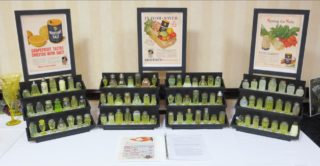 Best Visual by Nancy Tompkins                                          Best Theme by Tom & Janice Foozer    



         Most Educational by Jay & Sharon George                           Best Single Piece, winner Ron Diduch
Our convention this year also included a trip to the Chrysler Museum of Art, located just a bus ride away from our hotel. This museum had quite a nice glass collection, laid out in such a way as you discover the earliest glass first and moving through time to the present. A wonderful assortment of many different manufacturers glass, well lit and labeled. If you're ever in that area, stop by and visit, admission is free!  Here is a small sample of what you'll see:
And since we were so close, our convention coordinators also organized a trip to visit the Williamsburg Historic District. This was an area of our country where much of our history began.  When we arrived, it was like stepping back into time.  Men, women and children were dressed in period clothing, horse drawn carriages going up and down the cobblestone roads and the Town Crier making public announcements in the streets of the town!
Here are a few pictures of what can be seen during a visit: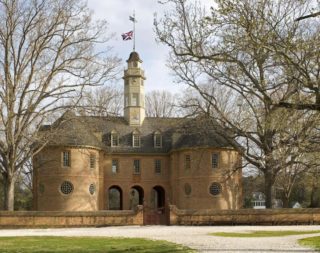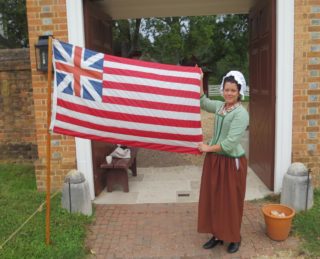 The Capital Building                                                   The Grand Union Flag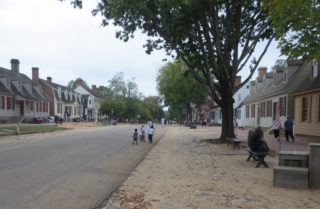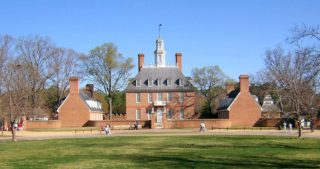 Duke of Gloucester Street                                               The Governor's Palace
As you can see, we have a lot of fun at our conventions but some of us, maybe a little too much fun!  Here we see two of our rambunctious members; I don't think they were suffering too much!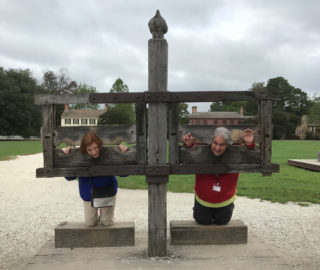 The only thing missing from these pictures is YOU!  Mark your calendar for October 12 – 14, 2017 and join us as we visit the Corning Museum of Glass (Corning, NY 14830) as well as a couple of exciting tours!  We'll be glad to see you!!